Sunworld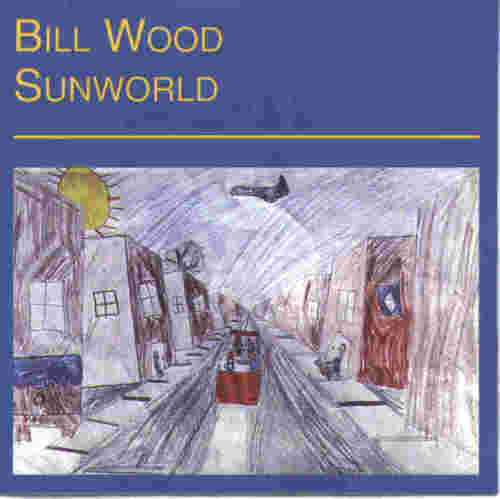 Sunworld
is the first solo project from singer/ songwriter Bill Wood
And although it's the first CD released under his name alone, Bill has been recognized for his collaborative work in Canadian music. As a lead singer and songwriter for Hamilton-area rock bands, Bill's songwriting talent was recognized by local radio stations. His songs won Hamilton station CKOC's Talent Search contest, a Homegrown award from Toronto's Q-107, and a nomination for CFNY-FM's CASBY award. Later, Bill fronted pop-rock band Eye Eye, which made the Canadian charts with the singles 'Out on a Limb', 'Endless Night' and 'My Sensation'. Eye Eye were finalists in CBC's Rock Wars competition, and received a Juno nomination for best new artist.
Most recently, Bill has been recording and touring with gospel-rock group Ghosttown. Ghosttown's two CD's 'Cricket Serenade' and 'Soul and Soft Machine' feature many of Bill's country-rock songs, including fan favourite 'Gasoline Rainbow'. It's been a busy couple of years for the band, which has played concerts, festivals and youth rallies across Southern Ontario. Highlights include Reborn, The Spirit of Song (at Canada's Wonderland), and opening shows for Whiteheart in Toronto and Carolyn Arends at the Worship, Arts, Music Festival last summer in Guelph. In 1996, Ghosttown played at the first-ever Canadian showcase during Gospel Music Week in Nashville. The band has also won the National Association of Christian Artists and Songwriters (NACAS) band competition and was a finalist in the 1997 North American Talent Contest at Kingdom Bound.
Sunworld was born out of Bill's dual desire to record the kind of music he loves and to glorify God. Truly a labour of love, Sunworld has come together as a result of two and a half years of 'stolen moments' in between gigging and recording with Ghosttown, working full-time, and spending time with his family. The CD even became a family affair: The name and cover art for Sunworld were inspired by artwork created by younger daughter Mary-Margaret, who joins her sister Amy and Bill's sister Doreen to sing backing vocals for the track 'Sing to Him'. The result is a nice mix of original gospel rock songs and traditional tunes.
If you're looking for a comparison to other artists out there, we don't know of anyone else who's doing what Bill is doing. He suggests that you listen for yourself: "Hey, I don't sound or look like anyone else. I'm totally an original, and God loves me. Check it out."